Hover to navigate
to other sections

2021 Voluntary Local Review of Progress Toward the Sustainable Development Goals in Los Angeles

Click for more information
This Voluntary Local Review (VLR) is the second review of progress toward the 17 Sustainable Development Goals (SDGs) by the City of Los Angeles (L.A.). It builds on L.A.'s first VLR in 2019, sharing new stories, activities, and initiatives. In this time, the COVID-19 pandemic has emphasized the interdependence between the health of our communities, our planet, and our economic well-being. It has shown how local, place-based action is essential in leading response and recovery. 
Local, place-based action is also essential to achieving the SDGs. This VLR provides examples of the SDGs in action in Los Angeles — in the neighborhoods and communities that comprise one of the world's most diverse urban centers. L.A. is a global city of more than four million residents, in a county of more than 10 million, a greater metropolitan area approaching 19 million, and it is the largest city in California, the most populous state in the U.S.
L.A. has made progress or met many SDG targets by international standards. But the work of sustainable development is about building enduring progress that leaves no one behind, and L.A. has more work to do. Through this VLR, we hope to share stories of sustainable development in action, and convey the importance of working together —  across our city and across our borders —  to accelerate our progress toward the communities and the world we want.
A Message from
Mayor Eric Garcetti
Los Angeles Mayor
Eric Garcetti
This decade of action must carry us forward to a recovery that reinvests in resilience, equity, and the fundamental public services that our cities provide. From the start of our journey, I have said that none of these Global Goals could be accomplished by City Hall alone. Leaving no one behind means everyone is a part of this Agenda, and only through our collective efforts can we build the future we want.
Los Angeles Mayor
Eric Garcetti
Friends,
In the two years that have passed since our last report on progress toward the Sustainable Development Goals (SDGs), our world has experienced unthinkable loss. The COVID-19 pandemic challenged all of us to refocus on our responsibility to one another. We have learned that we can rise to meet these moments when we rise together. 
From the start of our journey, I have said that none of these Global Goals could be accomplished by City Hall alone. Nor will they be delivered by any one nation acting alone. Leaving no one behind means everyone is a part of this Agenda — cities, nations, civil society, workers, companies — and only through our collective efforts can we build the future we want. 
This Voluntary Local Review shares some of what we are doing in Los Angeles to build that future. From guaranteed basic income to urban aerial mobility, I am proud that L.A. is a place where we lean into new ideas. Just two years ago, cities reporting directly on their progress toward the SDGs was one of those new ideas. But reporting alone will not deliver the Goals. With fewer than nine years remaining to deliver the 2030 Agenda, I am challenging all of us to lean into action. 
We know what we accomplish through the remainder of this decade will shape the balance of this century and the future of our planet. And our collective trauma of the last year has reminded us that we cannot move forward without accounting for how and why our history and its legacy, which lives in our social and institutional structures, compound tremendous inequity.
This decade of action must carry us forward to a recovery that reinvests in resilience, equity, and the fundamental public services that our cities and local governments provide. It is essential that our national governments recognize and value the role of local action in achieving our Global Goals, and invest in a future that prioritizes people, our planet, and our shared prosperity.
I want to thank the Conrad N. Hilton Foundation, Mayor's Fund for Los Angeles, Occidental College, Arizona State University, University of California at Los Angeles, University of Southern California, and the Claremont Colleges for their partnership on this journey. Working together, I know we will build a stronger, more sustainable, equitable, and just world. 
Sincerely, 
Eric Garcetti
Los Angeles (L.A.) has been described as the western capital of the United States, the eastern capital of the Pacific Rim, and the northern capital of Latin America. L.A.'s $1.1 trillion regional economy rivals that of most countries and our ports and airports are some of the busiest in the world. Home to a diverse population that speaks more than 175 languages, Los Angeles is a city where you can see the faces of the world on our streets and the faces of Los Angeles in the world. With a commitment to equity and leaving no one behind, L.A. is a place where everyone is welcome and everyone belongs.
188+
universities, colleges, and professional schools in Los Angeles County
Over 4 million
residents in the second largest city in the U.S.
37%
of the population is foreign born
#1
U.S. City in number of museums and theatres
The COVID-19 pandemic has been a global shock; one that has exacerbated many stresses facing cities around the world, including unequal outcomes based on long-standing bias and discrimination built into our systems that impact the health, wealth, and sustainability of our communities. Addressing these inequalities, laid bare through the loss of lives and livelihoods during the pandemic, demands solutions that recognize how people, planet, prosperity — and place— intersect.
In Los Angeles and globally, cities have been on the frontlines of pandemic response and recovery. From establishing testing and vaccination sites, emergency cash assistance programs, childcare, and housing solutions, and standing up virtual services to ensure civic engagement and access, the past 16 months demonstrate the agility of local government. L.A. has been able to quickly innovate and deliver these needed services, operating in partnership with community-based organizations and service providers, including the Los Angeles County Department of Public Health, Community Organized Relief Effort (CORE), the Mayor's Fund for Los Angeles, Carbon Health, Curative, USC School of Pharmacy, and the Los Angeles Dodgers.

Testing and Vaccines
+

Safety Net
+

Contactless Government
+
MAYOR'S FUND FOR LOS ANGELES COVID-19 RESPONSE PROGRAMS (MARCH 2020 - MARCH 2021)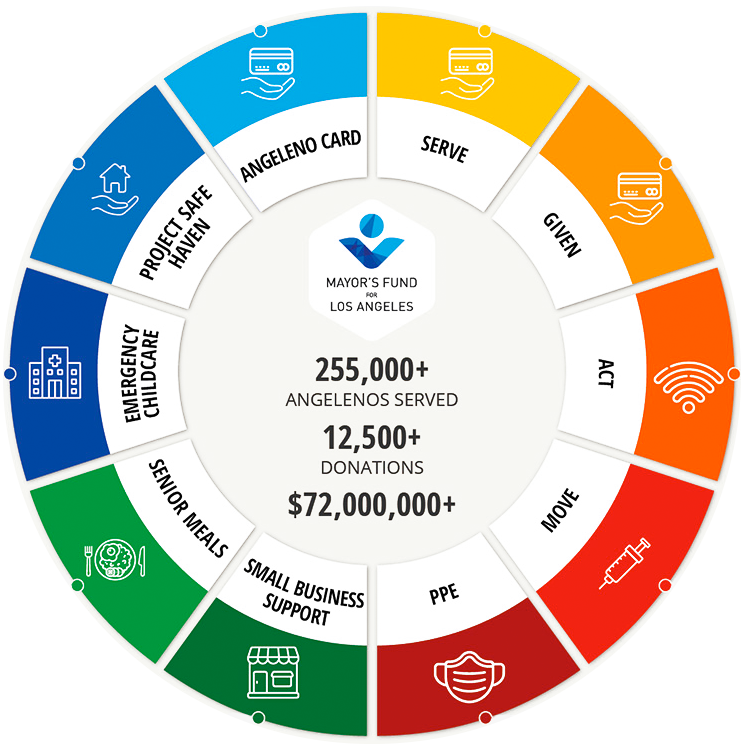 A green and just recovery
Throughout the pandemic, Los Angeles has worked closely with cities around the globe to learn from one another's response while taking the first steps towards recovery. These exchanges have happened bilaterally and through city networks like C40, a network of the world's megacities committed to addressing climate change. As C40 Chair, Mayor Garcetti convened a task force of C40 Mayors in April 2020, and in July 2020 they released the Agenda for a Green and Just Recovery. Forty-seven local leaders have signed onto its principles, acknowledging that the intersecting social, health, and economic harms of the pandemic have not been equitable, and recovery should not be a return to an unjust business as usual. The agenda centers on public health, reduced inequality, and the climate crisis; is aligned to the Global Goals; and calls for recognition of cities as the engines of enduring resilience and recovery.
Mayor Eric Garcetti announces that Los Angeles will adopt and implement the 17 Sustainable Development Goals
2017
L.A. publishes its first Voluntary Local Review, and simultaneously launches its OpenSDG data reporting platform
2019
L.A. publishes its second Voluntary Local Review, and hosts seven student task forces, for a total of 25 over four years
2021
2015
The 193 member states of the United Nations unanimously adopt the 2030 Agenda for Sustainable Development
2018
18 students from four universities comprise the first SDG summer cohort, and work to localize the SDG targets for L.A.
2020
54 students from five universities comprise the second SDG summer cohort, and L.A. launches its open SDG Activities Index
2030
Target date to achieve the SDGs
In L.A., we organize our SDG actions in three ways: we measure progress through data reporting; we mobilize new projects and build capacity for the Goals; and we connect with partners, while centering our commitment to leave no one behind. The SDGs in Los Angeles provide a framework that City departments, community-based organizations, private corporations, philanthropic leaders, and academic partners are using to link their work to a broader agenda, measure and report on their progress, and connect into an ecosystem of partners citywide.
The work of cities and local governments is the action at the heart of sustainable development. Through services and programs that directly serve residents, cities can deliver progress toward the Global Goals, set norms, share models from which to learn, and scale what works. We have chosen three initiatives in Los Angeles to exemplify People, Planet, and Prosperity in action.
People
Humanizing Our Housing Crisis
Prosperity
Justice Budget

Worldwide, the burning of coal, natural gas, and oil for electricity and heat accounts for approximately 25%, the largest source, of greenhouse gas emissions.
In Los Angeles, the power sector accounts for 34% of the City's overall emissions.
Transitioning to higher amounts of renewable energy sources in the power system is an important part of addressing climate change. Established more than 100 years ago, the Los Angeles Department of Water and Power (LADWP) is the nation's largest municipal water and power utility and currently delivers reliable and safe water and electricity to more than 4 million L.A. residents, translating to 1.5 million customers. About 34% of LADWP's current power supply comes from renewable sources, including biomass & waste, geothermal, eligible hydroelectric, solar, and wind. To combat climate change while capturing health and economic benefits, the City has set ambitious goals to transform its electricity supply, aiming for a 100% renewable energy power system by 2035
, along with a push to electrify the buildings and transportation sectors.
L.A.'s Green New Deal (GND) is an expanded vision of the City's original 2015 Sustainable City pLAn. The GND sets ambitious targets for Los Angeles across energy, water, buildings, housing and development, mobility and transportation, air quality, waste, food systems, urban resilience, environmental justice, green jobs, and more. The LA100 study helps L.A. achieve our goal to achieve 100% renewable energy by 2035.

Learn more about L.A.'s Green New Deal here >
Pathways to 100% Renewable Energy
Los Angeles City Council passed a series of motions in 2016 and 2017 directing LADWP to determine the technical feasibility and investment pathways for a 100% renewable energy portfolio. LADWP partnered with the U.S. Department of Energy's National Renewable Energy Laboratory (NREL) on the Los Angeles 100% Renewable Energy Study (LA100), a first-of-its-kind, objective, highly detailed, rigorous, and science-based study to analyze potential pathways our community can take to achieve a 100% clean energy future.
Four LA100 scenarios were evaluated using three different projections of customer electricity demand. The illustration below shows the four potential pathways using just the moderate projection of electricity demand. Each scenario explores one possible pathway toward a clean energy future. All scenarios have the same end goal—100% renewable energy — but how the goal is achieved (and what qualifies as a renewable or clean technology) varies across the scenarios.
Explore the Pathways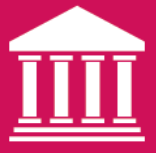 The SB100 scenario complies with existing California law set by Senate Bill 100. Targets are based on retail sales as opposed to total generation. This is the only scenario to allow the use of renewable electricity credits. Together these aspects of the scenario allow for approximately 10-15% of generation to be derived from fossil fuels.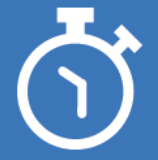 Scenario 2
Early & No Biofuels
The Early & No Biofuels scenario meets the 100% clean energy goal in 2035 (10 years earlier than the other scenarios), prohibits biofuels in all years, and assumes higher levels of customer rooftop solar adoption.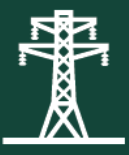 Scenario 3
Transmission Focus
The Transmission Focus scenario achieves the 100% target by 2045, assumes lower barriers to building new transmission and upgrading existing ones, and eliminates the use of nuclear energy generation by 2045. This scenario also assumes the construction of a transmission backbone into the L.A. basin.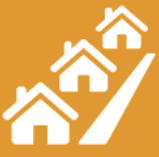 Scenario 4
Limited New Transmission
The Limited New Transmission scenario prohibits building new transmission lines that are not already planned. This scenario reaches its target in 2045 and eliminates nuclear generation by that year. This scenario also assumes higher levels of customer rooftop solar adoption.
This Voluntary Local Review (VLR) includes a snapshot of each of the 17 Goals that feature related City programs, initiatives, indicators, and innovative multi-stakeholder partnerships. To view all of L.A.'s data reported by SDG, visit our OpenSDG Data Reporting Platform. To explore other City programs and projects, as well as initiatives led by the private sector and community-based organizations not reported here, visit our SDG Activities Index.

We welcome suggestions and feedback, which can be sent to sdg@lacity.org.
SDG3
Good Health and Well-Being
SDG6
Clean Water and Sanitation
SDG7
Affordable and Clean Energy
SDG8
Decent Work and Economic Growth
SDG9
Industry, Innovation and Infrastructure
SDG10
Reduced Inequalities
SDG11
Sustainable Cities and Communities
SDG12
Responsible Consumption and Production
SDG16
Peace, Justice and Strong Institutions
SDG17
Partnerships for the Goals

sdg 1
No Poverty
End poverty in all its forms everywhere
Addressing poverty at the local level involves ensuring that residents have access to wrap-around services to protect against economic shocks and stresses. Accessing these services is often tied to reported income, which does not truly capture the compound reality of poverty. Considering educational attainment, employment status, household wealth, access to childcare, and the availability of social and community safety nets is essential to understanding the choices (or lack thereof) available to Angelenos experiencing poverty. While this compound reality cannot be fully captured by a threshold statistic like annual income, the U.S. federal poverty level is the standard to which we adhere, in order to measure changes over time and compare across geographies. Citywide poverty rates in Los Angeles decreased by almost four percentage points from 20.5% in 2015 to 16.7% in 2019 but L.A. still has higher rates of poverty compared to the State of California (11.8%) and the U.S. (12.3%) and large disparities between racial and ethnic groups remain.
Percent of L.A. City residents below the federal poverty level
The federal poverty level is determined annually and depends on household size, regardless of geography. In 2020, the federal poverty level was $26,200 for a household of four.
City of Los Angeles Average
2019 Disaggregated for race/ethnicity
Source: Los Angeles SDG indicator 1.2.1
EMERGENCY RENTAL ASSISTANCE TO KEEP ANGELENOS HOUSED
The City of Los Angeles, in partnership with the State of California and the U.S. Government, has created a new emergency rental assistance program to assist renters who have been unable to pay their rent as a result of the COVID-19 pandemic. Even before the economic impact of a global pandemic, 55% of L.A. residents were rent-burdened, meaning they spent more than 30% of their income on rent. Housing security strategies are critical to ensure Angelenos can stay in their homes or easily — and quickly — find affordable housing options that meet their needs.
CHILDREN'S SAVINGS ACCOUNT
The City of Los Angeles has launched the largest Children's Savings Account program in the nation to help children access post-secondary education by building both their savings and their educational aspirations. Each year, every first-grader in the Los Angeles Unified School District will automatically receive a savings account with a $50 seed deposit, as well as opportunities to earn incentives to build their savings. In June 2020, the program kicked off with 13,000 accounts. This initiative is a partnership between the City, County, and Los Angeles Unified School District.
PROVIDING SAFE PARKING FOR CAR DWELLERS
Among unsheltered residents experiencing homelessness in Los Angeles County, approximately 39% are living in their vehicles. The Safe Parking program offers a safe place to sleep at night and provides services including on-site security, access to a restroom, and referrals to community resources. The program is funded by the City and County of Los Angeles and the State of California's Continuum of Care Homeless Emergency Aid Program and is operated by the Los Angeles Homeless Services Authority.
Attribution
This, the second Voluntary Local Review of progress toward the Sustainable Development Goals in Los Angeles, summarizes only briefly the tireless efforts of our colleagues, neighbors, and partners to improve lives throughout our community and our world. We thank you for your generosity in sharing your time with us, and it is our hope that our shared love for our City shines through these imperfect descriptions of your hard work. We also hope that readers will take the opportunity to dig deeper, learn more, and reach out to build new partnerships centered in this ever-growing community of practice dedicated to people, planet, and prosperity that leaves no one behind.
PRINCIPAL AUTHORS
Angela Kim, SDG Program and Data Manager, Mayor's Fund for Los Angeles
Erin Bromaghim, Director of Olympic and Paralympic Development and Conrad N. Hilton Foundation Fellow on the Sustainable Development Goals, Office of Los Angeles Mayor Eric Garcetti
CONTRIBUTING AUTHORS
Los Angeles Mayor's Office of International Affairs 2021 interns: Alejo Maggini, Caroline Diamond, Jonathan Fang, Lily Laugharn, Rachel Seiberg, Morgan Lee, and Emily Gardner
Los Angeles City departments including: the Los Angeles Bureau of Sanitation and Environment (LASAN), Los Angeles Department of Water and Power (LADWP), Los Angeles Housing and Community Investment Department (HCID), Bureau of Street Services (StreetsLA), Bureau of Street Lighting (LALights), Department of Civil and Human Rights and Equity (LA Civil Rights)
DESIGN AND PRODUCTION
Lindsey Poulter, designer & developer, lindseypoulter.com
Jenny Lin, designer, winjoy.design
We would like to acknowledge and thank the Conrad N. Hilton Foundation for supporting L.A.'s work on the Sustainable Development Goals.
Acknowledgments
PARTNER AND SUPPORTING INSTITUTIONS
The Conrad N. Hilton Foundation · Mayor's Fund for Los Angeles · The John Parke Young Initiative on the Global Political Economy, Occidental College · The Thunderbird School of Global Management, Arizona State University · The Institute on Inequalities in Global Health, University of Southern California · Public Exchange, Dornsife College of Letters, Arts and Sciences, University of Southern California · Pomona College
CITY OF L.A. SDG ADVISORY GROUP AND COLLABORATORS
Aaron Gross · Adriana Garcia · Andre Herndon · Angelica Frias · Ashley Stracke · Becca MacLaren · Brenda Shockley · Celeste Rodriguez · Chloe Donovan · Christopher Covino · Christopher Hawthorne · Claudia Luna · David Price · Dawn Comer · Dominique Hargreaves · Don Tran · Doug Walters · Edward Belden · Elena Guevara · Emmanuelle Lopez · Eva Pereira · Evelina Tverdohleb · Irene Burga · Jeanne Holm · Jennifer McDowell · Jessica Jinn · Joumana Silyan-Saba · Jacqueline Woo · Julia Thayne · Julien Antelin · Karcy Bowles · Katie Camp · Ken Bernstein · Kenneth Tang · Kevin Minne · Kevin Taylor · Larry Vasquez · Lisa Salazar · Lulu Mickelson · Mahsa Ostowari · Mara Landay · Maria Sison-Roces · Megan Ross · Meghan Mai · Michelle Barton · Neeraj Bhatnagar · Nora Chin · Nora Preciado · Paola Adler · Peggy Nguyen · Preston Mills · Ramon Covarrubias · Rebecca Rasmussen · Richard Saplan · Ronnell Hampton · Ryan Jackson · Sofia Peralta · Sonia Chavez-Meza · Susan Sanchez · Susie Santilena · Tanya Pineda · Thalia Polychronis · Victoria Simon · Victoria Wigle · Zita Davis
MAYOR'S OFFICE OF INTERNATIONAL AFFAIRS
An Tran · Angela Kim · Christine Peterson · David Ou · Dilpreet Sidhu · Erin Bromaghim · Holly Milburn-Smith · Naseam Alavi · Nina Hachigian · Zachia Nazarzai
ACADEMIC AND OTHER PARTNERS
Alisa Kreynes · Dr. Anthony Tirado Chase · Anthony Pipa · Avery Everhart · Chamnan Lim · Charles Reeves · Daniel Ibarrola · Deidre Lind · Emily Skehan · Gaea Morales · Ghazal Khorshidi · Dr. Heidi Haddad · Ilir Lita · Dr. John McCormack · Kate Weber · Kaysie Brown · Krista Rasmussen · Linda Mejia · Dr. Madeline Baer · Max Bouchet · Dr. Mijin Cha · Dr. Monica Kerretts-Makau · Olivia Mulerwa · Philip Thigo · Rachel Huguet · Dr. Sanjeev Khagram · Shaheen Kassim‑Lakha · Sofia Gruskin · Thalia Gonzales
SDG STUDENTS AND INTERNS
Abbey Martichenko · Alban Martinez · Alejo Maggini · Alexis Patton · Alison Schulte · Andres Williamson · Andrew Leung · Austin Berry · Brilliarch Dayag · Caroline Diamond · Devon Rizer · Dilay Akcora · Ellory Longdon · Eric Miller · Fatime Uruci · Hamsini Balaji · Harrison Maxwell · Hope Hendry · Jack Fernandes · Jackson Caudle · Janie Marcus · Jarod Majeika · Joan Lee · Johnny Hammer · Joseph Daud · Joseph Waldow · Josephine Gardner · Julia Eubanks · Kush Shanker · Kyler Parris · Lily Sedigh Sarvestani · Lola Fisher · Maggie McCabe · Makenna Flynn · Margaret Worrall · Mayowa Akintewe · McClaran Shirley · Micah Kirscher · Michael Najarian · Nan Ni · Nancy Linghui Zhou · Nhi Trinh · Olivia Vorster · Perri Ji · Prachi Kale · Reed Holland · Sarah Eng · Seth Bae · Simone Flournoy · Snigdha Suvarna · Stephanie Oyolu · Sydney Scudder · Tanisha Shetty · Tyler Branum · Virginia Paschal · Wafa Abedin · Xeneb Shah · Zach Goodwin · Zoe Navapanich